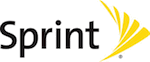 Sprint Bill Pay
Accessing Your Sprint Account
Sprint is a national cellular phone company with special discounts for friends and family members. You can sign up for a single line or connect up to 10 lines for extreme discounts on cellular phone service, as of April 2014. The company requires a signed contract for two years to establish service.
Sprint Bill Pay Details
You pay Sprint bill pay statements a month after account usage. This means all calls from the previous month are billed the following month. Customers with an unlimited plan will likely be charged the same amount each month.
How to Pay Your Bill
By phone: You can dial 3* on your cellular device to make a phone payment. You will be prompted to enter a credit card number or information from your checking account to make a partial or full payment.
By mail: You can pay Sprint bill pay statements directly by mail or through online banking bill pay. Both payment options require payment sent to:
Sprint P.O. Box 4191 Carol Stream, IL 60197
Online payments: Online payments are accepted after logging in to MyAccount [+]. You can pay by bank account or credit card for most businesses, but there are no specifics listed on the Sprint website.
MoneyGram [+]: Sprint allows customers to send payment through MoneyGram at participating retailers. You should address your payment to:
Sprint Code: 3472 Englewood CO.
Types of Credit Cards Accepted by Sprint Bill Pay
We know credit cards are accepted by phone and online, but there is no mention of which credit cards Sprint bill pay accepts. We expect the company to accept Visa and Mastercard. This includes debit cards with a Visa or Mastercard logo. The company could also accept Discover and American Express.
Finding Help to Pay your Sprint Bill
There is no help associated with Sprint bill pay. If you need assistance paying your bill, contact the customer service department at 1-888-226-7212 for assistance. A payment plan may be available for qualifying customers.
Penalties and Fees for Late Sprint Bill Payments
Some of the fees associated with Sprint bill pay include early termination fees and late payment fees. If you do not pay your account balance by the due date, Sprint reserves the right to interrupt your service. Service restoration may require paying an additional deposit or the entire balance in full and a reconnect fee.
Resource Links
1 Comment(s) on Sprint Bill Pay