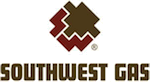 Southwest Gas Bill Pay
Accessing Your Southwest Gas Account
Southwest Gas opened its doors in the midst of the Great Depression. The first office was in Barstow, California. The company moved into Victorville soon after, but growth was slow. After the Great Depression eased up and growth started throughout the United States, the company started to grow exponentially. Today, more than one million people are covered by Southwest Gas services.
Southwest Gas Bill Pay Details
There are no details listed about the billing cycle for Southwest Gas bill pay.
How to Pay Your Bill
By phone: You can pay your bill by phone by calling 1-877-860-6020. This number connects customers with an automated billing system, but not the customer service department. You can pay your bill 24/7.
By mail: All Southwest Gas bill pay statements are sent with a return mailing address for bill payments. You should send your bill, with the payment stub on the bottom of the bill, to the provided address. You can, alternatively, send your bill and a check or money order with your account number to:
Southwest Gas P.O. Box 98890 Las Vegas, NV 89193
Online payments: With Southwest Gas bill pay, there is no need to register for an online account to submit your payment. You can simply use your account number, the name on the bill and the social security number associated with the account to pay your bill [+]. You will be asked for an email address where payment confirmation can be sent.
Types of Credit Cards Accepted by Southwest Gas Bill Pay
Southwest Gas does accept credit cards for payment, but there is no listing of the credit cards accepted. You can expect the company to accept Visa and Mastercard. Other options may be available.
Finding Help to Pay your Southwest Gas Bill
Southwest Gas covers three states – Arizona, California and Las Vegas. Payment assistance [+] is available in two states.
Arizona: Short-term payment assistance, low-income programs and deferred payment options.
California: CARE, medical baseline program and deferred payment options.
Las Vegas: There are no energy assistance programs listed for Las Vegas.
In some states LiHEAP may be available from the Department of Social Services. LiHEAP is a federal program controlled on a state level.
Penalties and Fees for Late Southwest Gas Bill Payments
We found no listing of penalties or fees on the Southwest Gas website. We know the company charges deposits for new customers and late payment fees. The customer service department will be able to help you better understand the fees associated with your account.
Resource Links
2 Comment(s) on Southwest Gas Bill Pay
-->