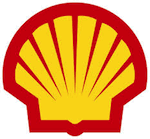 Shell Bill Pay
Accessing Your Shell Account
When customers want access to your account [+], you will need to log into the website using your username and password. After you log into your account, you will need to locate the account services page. You will notice the available payment options. After making your selection, pay your bill. You have the opportunity to mail your payment, call the customer service department to make a payment by phone or make an online bill payment.
Shell Bill Pay Details
When customers receive your monthly statement, the charges reflect your purchase from the previous 30-days. Your statement also includes your due date, contact information for the customer service department as well as any applicable penalties and fees.
How to Pay Your Bill
By phone: Customers with a Shell Card will need to call 1-800-331-3703 to make a payment. Shell MasterCard customers will need to call 1-866-743-5562 to pay your bill. You are not charged a convenience fee when making a payment by phone.
By mail: Customers can pay your Shell bill by send your payment to the address listed on your statement. In the event you do not have your statement, you will need to send your payment to Shell Card Payment Processing P.O. Box 183018 Columbus, OH 43218-3018 or CitiCorp Data Services Attn: Payment Mail Opening 111 Sylvan Ave Englewood Cliffs, NJ 07632. When you send your payment, you will need to include your account number as well as your payment. Acceptable forms of payment include check or money order. Do not send cash as a payment. You will need to send your payment a minimum of three (3) days prior to the due date in order to avoid late payment charges.
Types of Credit Cards Accepted by Shell Bill Pay
When customers pay a bill, use your Visa, MasterCard, American Express or Discover Card.
Finding Help to Pay your Shell Bill
If you need assistance paying your bill, contact the customer service department. The customer service department can discuss payment arrangements, budget billing as well as extended due dates.
Penalties and Fees for Late Shell Bill Payment
Customers applying for a Shell card will need to agree to the terms and conditions. Within the terms and conditions, you will notice the penalties and fees [+]. The charges include a late payment fee up to $35, a returned payment fee up to $35, a cash advance fee equivalent to 5% of the advanced amount.
2 Comment(s) on Shell Bill Pay